Latest News
Moment when a driver intentionally collides with a biker in a road rage attack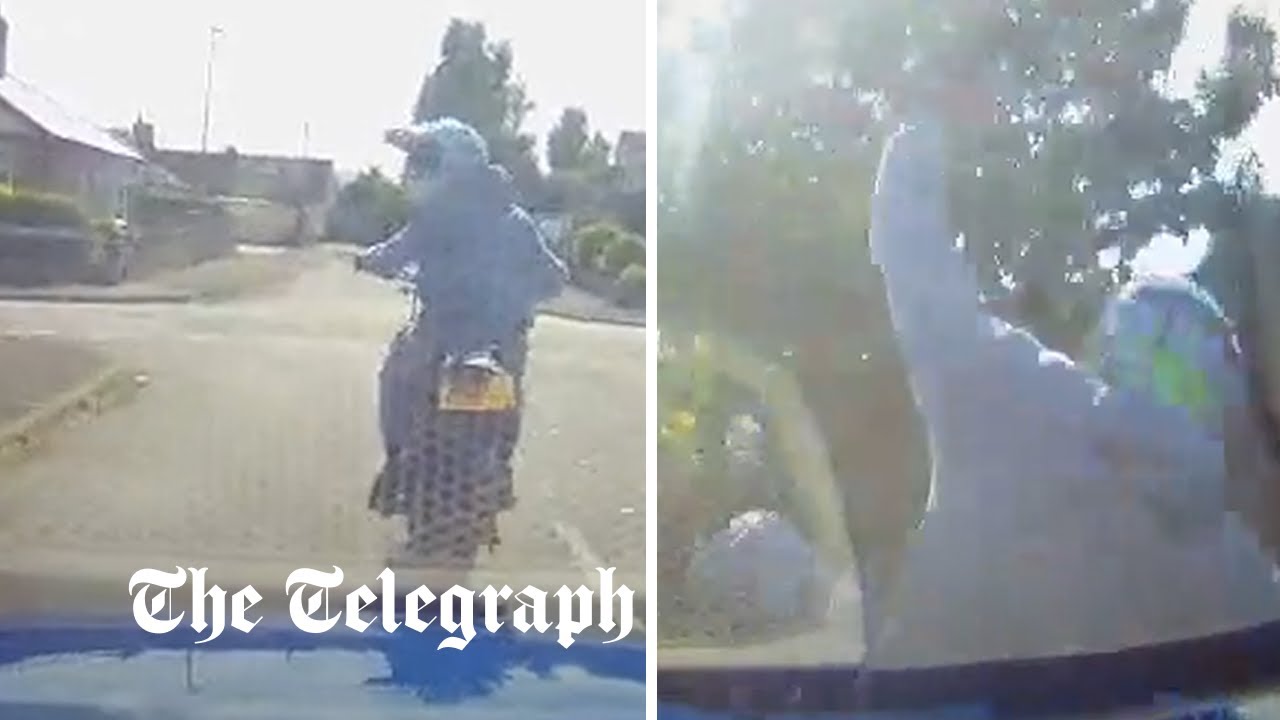 A 69-year-old driver pushed a motorcycle driver off his bike at over 40 mph after chasing him down the street and dirt track.
Graham Robinson, a pensioner from Follid Road, Kimmel Bay, North Wales, pleaded guilty to charges of dangerous driving and obstructing police and was sentenced to eight months in prison.
The chase was caught on the dashcam of his Renault Kadjar, and footage shows Robinson driving through cars and narrow side streets trying to catch up with the motorcyclist.
Prosecution barrister Rosemary Proctor told Caernarfon Criminal Court that on the afternoon of August 5, when the woman was in the front room of her bungalow, she heard "wow noises" outside.
Her yard was a mess, the fence was broken, there was a blue car in the vegetation, and a motorcycle on the ground.
Minutes earlier, Robinson had crossed the bridge from Lille to Kimmel Bay. Liam Guest was on his bike behind him.
The court heard Mr. Guest passed Robinson, but when he did so, the pensioner allegedly shouted abuse and spat at him.
Prosecutors said Robinson shouted, "I'm going to knock you off your bike."
A chase then followed on Robinson's dashcam, which showed him hitting 50 mph on a side road, 40 mph on a dirt road, and colliding with a motorcyclist.
Miss Proctor said the car attendant, Mr. Guest, was cut and grazed and later complained of pain and flashbacks.
Robinson initially lied to police that the dash cam was broken and not in the car.
The prosecutor added, "Mr. Guest and those in the yard next to the dirt path were at considerable particular risk."
Defense attorney Simon Killeen said Robinson was living with his wife and was under additional stress due to his wife's illness at the time. said the barrister. "It is very unlikely that he will return to this court again."
Robinson claimed Guest hit a side mirror, but the defendant then made the "appalling" decision to pursue him, Killeen added.
Judge Timothy Petz said there was strong mitigation in private, but the pensioner used his car "as a weapon against vulnerable road users."
He imposed a driving ban of three years and four months and was sentenced to eight months in prison on March 15.
Judge Petz said Robinson reacted in a "horribly disproportionate way" when the dispute with Mr. Guest began.
He added: "It is extremely dangerous for someone to use their vehicle as a weapon, as they used to do to settle grudges with more vulnerable road users, and the verdict is I have to reflect on that. You were completely out of control.
"It's not because of you that the injury wasn't so serious."